← Older posts
Newer posts →
January 31, 2013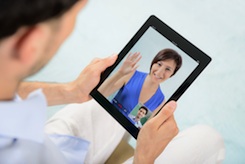 Being away from your baby is a difficult thing to do, especially if you are new to parenting. However, sometimes work gets in the way of spending precious quality time with your baby. With the help of modern technology and a little creativity, you can still connect with her when you are away on business. Whether it is a short weekend trip or a longer month-long venture, it is important to keep an open line of communication with your baby.
Will My Baby Really Know If I Am Gone?
The age of your child may help you determine which avenue you choose for bonding while in separate locations. The younger the child, the less stimulating the interaction needs to be. Your newborn may notice that something is missing and be fussy without being able to quite pinpoint the reason, but he might not have the cognition to realize that you are the missing piece of the puzzle. The older the child, the more she will realize that you are gone for longer than she wants you to be.
Your one year old has the ability to remember a little bit more than your newborn. She might react negatively toward your absence, but may also have a similar reaction when you return because she is upset that you left her for that longer period of time. For the older child, an interactive web-cam program can be the perfect way to keep that tantrum at bay. She will see you on the computer or tablet screen and realize you are not gone forever, you are just gone for a little longer than she's used to. She can let out her pent up aggression by talking with you and seeing you instead of acting out against your spouse or the caregiver who is still at home with her.
Using Web-Cam Technology to Connect With Your Baby
With web-cam being so readily available – most laptops have the camera and microphone built right in – it is an easy way to talk with your baby every day. There is usually a point during the day, whether it's right before bed time or right after work or another such time, where both of you will have the time to sit down and chat. The best part of using a web-cam is that the child can see you as well as hear you. This makes it easy for her to show you the picture she drew that day or his new favorite toy.
Can't Go Wrong With A Simple Phone Call
For the pre-cognitive ages, a simple phone call can put baby at ease. The familiarity of your voice will make it seem like you are there with him and make an otherwise difficult situation a little easier for him to cope with. He might not "get it" if you are on a computer screen making faces at him, but he will definitely know it is your voice on the phone.
When you do speak with your child, be it by phone or by web-cam, be sure to keep the conversation upbeat. Instead of continually reminding your child that you are gone – and thereby abandoning him – keep his attention on something else, such as what he did that day or what he learned in school. You can even talk to him about what you did that day. He may not truly understand what a marketing meeting is or where Chicago is located, but he will enjoy hearing about your experiences.
Talking Not Your Style? Writing Is The Way To Go
If it is difficult for you to think of things to talk about out loud, consider sending a daily email or letter to your spouse that can be read to the baby. This doesn't have quite the same effect as you talking, but it can still make your absence easier to bear.
Non-High Technological Communication
Other ways to connect with your child are a little less reliant on technology, but are also not a direct way to communicate with him. Before you leave on your trip, take a picture with your child and print it off. That way there will be a reminder of you the entire time you are gone. The child – if old enough – can talk with the photograph as if you were really there and feel a closer connection than if you had left nothing behind.
Something similar to the photograph is letting them draw some pictures of you. Sit down with your child and draw pictures with her. Encourage her to draw pictures of you so she can keep the picture nearby if she needs you for anything while you are gone.
Never Underestimate the Power of Scent
If you are going to be gone for a long period of time, leaving something that smells like you can be comforting for baby. It can be a t-shirt or blanket that you use often. You can even go so far as to sleeping with one of her stuffed animals before you leave, that way when she sleeps with it she will be reminded of you.
Whichever way you end up communicating with your child, make sure that some sort of interaction takes place. Your baby will miss you when you are gone, just like you will miss her. Make everything a little easier on everyone involved by being there in whatever way you can.
Posted in
Nannies
|
Comments Off

on How to Connect with Your Baby When Away on Business and Miss Him
January 24, 2013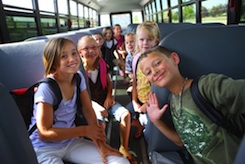 The viral video of an elderly bus driver being mercilessly bullied and tormented by the kids on her bus threw kids' bus behavior into a harsh spotlight, causing parents to wonder exactly how their own youngsters behaved in the anarchic no-man's-land that is the school bus. While you may not be able to experience that side of your child's personality first hand, there are ways you can encourage good bus behavior and help to ensure that he's never part of the crowd harassing or picking on someone else.
Review Bus Rules
While proper behavior may seem like common sense to an adult, you can't expect a child to follow all of the rules when he's not quite clear on what they are. The first step to ensuring that your child behaves himself on the school bus is to make sure that he knows what is and is not acceptable behavior, and what you expect from him in terms of his actions. Take the time to carefully go over the bus rules before he starts riding it for the first time, and have a refresher course every year when school resumes for the fall.
Talk About the Consequences of Misbehavior
A child may know what he's doing is wrong, but many will push those boundaries as far as they can until they meet real consequences of their behavior. Making sure that your child is well aware of the privileges he will lose or the things he'll miss out on if he chooses to behave in a manner outside of what you and his bus driver have deemed acceptable can go a long way towards curbing bad choices. This is also a good time to discuss the reasons why it's important to behave well, so that he understands there's more reasoning behind the edicts of his elders than simply "because I said so."
Communicate with School Administrators
You may not ever be notified of any less serious infractions that your child commits on the school bus. If you suspect that your child isn't following the rules or is misbehaving in small ways, there's no reason why you can't approach the school administrators or the bus driver to ask about his conduct while he's riding the bus. Knowing that you have established a line of communication with the bus driver and his principal or teacher may be enough to keep your child in line, especially if he feels like he was getting away with his behavior before and will now have to face the consequences if he chooses to continue acting in such a manner.
Establish an Open Line of Communication With Your Child About What He Hears and Sees On the Bus
When younger children ride the bus with middle and high school students, there's really no way you can protect them from hearing and seeing things that aren't age-appropriate. In a bid to fit in with the older kids that he sees as "cooler," your child may even begin to emulate their foul language or cruel pranks. Making a habit of talking to your child about those things in a judgment-free conversation will not only help you keep tabs on what he's being exposed to, but will also give you the opportunity to offer him explanations for things that confuse him and the chance to explain why saying and doing those things is not appropriate.
Ask About Surveillance Cameras on the Bus
Determining whether or not your child's school bus is equipped with security cameras will allow you to address his behavior by explaining that everything he does on the bus is recorded, even if the driver doesn't see it. When he knows that he's being observed, even when the driver is paying attention to the road, he may think twice about doing something he knows he could get in trouble for later.
Treat the Bus Like an Extension of School
Most parents have a system in place for dealing with misbehavior at school, but they don't always think to extend that same system to cover bus conduct. Your child may also view the bus as something separate from school, which leaves him unsure of which set of interactions and behaviors is appropriate for the ride from school back to his house. Letting your child know that a problem on the bus is just like having a problem in school can clear up some of his confusion, and help him understand the behavior that is expected of him while he's on the bus.
Posted in
Nannies
|
1 Comment
January 23, 2013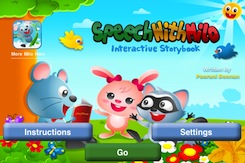 While Apple's powerful iPhone device is so popular that it's almost ubiquitous, it's still a bit on the pricey side for most parents to present as a gift to their children. However, the vast number of kid-friendly apps that are available in the App Store can come in quite handy when you're in the checkout line or in a waiting room. Parents that own iPhone devices and are amenable to the idea of letting their children play with them from time to time may find that these apps are perfect for keeping their little ones entertained.
These kids' apps offer great ways to keep youngsters entertained when you're otherwise occupied, but they're always more fun with a friend! Playing these games together will not only help your children learn how to operate and navigate them more confidently, but also learn new skills with the help of an iPhone and a loving parent. Even if you're making an effort to limit screen time, playing games together on occasion will allow the two of you to spend some enjoyable and exciting quality time together.
Posted in
Nannies
|
1 Comment
January 22, 2013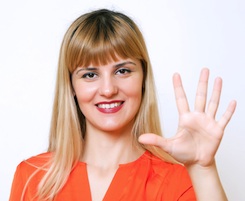 Working with a full service nanny placement agency is one of the top ways for experienced nannies to find their next nanny job. Nanny agencies specialize in recruiting, screening and matching qualified nannies with families. By registering with your local placement agency you have the opportunity to be presented to potential employers that are working solely with an agency. You also have access to the expertise and resources of the placement agency. This can be a big boost to your job search. Here are the five top things to remember when you're working with a placement agency.
Get your resume in order. Before you apply to an agency, you need to ensure that your resume is up-to-date and ready to go. Check to make sure that all your references' contact information is accurate so the agency can speak to your references without having to track down any additional information. Review all of the information and correct any spelling or grammar mistakes. Mistakes send the message that you don't care enough to invest the time and effort needed to do a great job. Make sure it's formatted in a user friendly way too. Agencies look through hundreds of resumes. The ones that jump out at them are the ones that provide the information they're looking for in a straightforward way. You also want to provide the agency with all your reference letters. This is an essential part of the documentation they'll need to screen you.
Bring you're A Game to the interview. You should take the interview with an agency as seriously as you take the interview with a prospective family. The agency is deciding if you're a nanny they want to work with, so you have to make a great first impression on them before you can make a great first impression on any of their families. When you go to meet with the agency, bring all the information you need to complete the application plus your resume, your reference letters, proof of identity, like a driver's license or passport, and anything else the agency asks for. Make sure you dress appropriately too. It's always a safe bet to wear the same type of outfit to an agency interview as you'd wear to a family interview.
Know what you're looking for. Your agency won't be able to help you find the right job unless they have a clear understanding of what you're looking for. When you talk with the agency, clearly outline what you're looking for and what your bottomline is. While it's important to be flexible, it's also important to be honest with your agency representative about what really matters to you. Make sure you talk about what your hourly rate is, what benefits you're looking for, what type of family you'd work best with, what type of work environment you'd like to have and any other employment issues on your mind. Ask your agency representative for feedback about what you're looking for. She'll be able to give you good insight into what's typical for your area.
Represent the agency well. When the agency sends you out on family interviews, always put your best foot forward. Come fully prepared and bring all the information the family may need to make an educated decision. This may include your resume, your reference letters or your nanny portfolio. Remember the nanny interview can happen in a variety of settings, so it's important to be dressed comfortably yet professionally. Also, be prepared to answer the typical interview questions and have some well thought out questions ready to ask the family. If you haven't interviewed in a while, brush up on your interviewing skills before heading out to meet with a family.
Listen to and act on feedback. Your agency will be able to give you valuable feedback on how you can improve your job search results. They can tell you what families liked and disliked about your interview with them and if any part of your stated job description is keeping you from being considered for certain jobs, and they can give you pointers on how you can tweak your resume, your interviewing skills and the way you're presenting yourself to families.
Registering and working with a local nanny placement agency is a smart move for experienced job hunters. An agency can provide you with unique insight into your local job market and give you valuable resources to help you in your job search. You'll also have access to some families you won't find through other means.
Posted in
Nannies
|
Comments Off

on Top 5 Tips for Nannies Working with a Placement Agency
January 21, 2013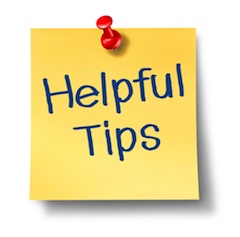 Using a full service nanny placement agency to find your next nanny can be a smart move for parents who want the convenience of pre-screened candidates and the expertise of an experienced search partner. Nanny placement agencies are skilled in recruiting, screening and presenting caregivers who meet a family's particular needs, which can save parents a lot of time and frustration. Here are 5 tips for getting the most out of working with your local nanny placement agency.
Choose your agency carefully. Not all agencies provide a quality service. Although most of them use the same type of sales language, only a select number will actually deliver everything they promise. Make sure to talk to friends and family members about their experiences with the agency you're considering. Interview a few different agencies before deciding on the one you're going to work with. You can also check with the Association of Premier Nanny Agencies or the International Nanny Association for a member agency in your area. Hiring an agency is a big commitment of both time and money, so make sure the agency you choose will be able to provide you with everything you need to be successful in your search.
Know exactly what you're looking for before you start interviewing nannies. Often, when you start your nanny search, you need childcare right away. This sense of urgency can cause you to jump right into your search without taking the time to honestly and accurately evaluate what your needs are. However, this step is important, especially if your last nanny didn't work out. It's essential to figure out what went wrong during the last hiring process or employment relationship so you don't repeat the same mistake this time. Your agency is a valuable resource in helping you decide exactly what you need. Your placement coordinator can be a sounding board as you sort through your needs and she can offer her expert opinion on what will work best for your family. In addition, she can also let you know if your nanny requirements line up with the salary and benefits you're offering.
Listen to the advice of your placement coordinator. Of course, you're paying the placement agency to find you a nanny. However you're also paying for their expertise. Your placement coordinator knows better than anyone else your local market, the going rates for the type of nanny you're looking for and the common pitfalls that happen during the hiring process. Chances are she's worked with many families just like yours and she can provide you with valuable feedback and guidance throughout your search.
Follow your instincts. While it's important to listen carefully to what your placement coordinator says, you are the one who has to work with your nanny day after day. If a recommendation from your agency representative doesn't feel right, follow your instincts. Making the right match is not a science. A nanny may look perfect for your family to the agency you're working with, but she may not click with you or your child. Or a nanny may seem to lack something your agency feels is important for your job, but the personal connection you have with the nanny may win out. Before you make any final hiring decision, you should always talk out the pros and cons with your placement coordinator. But when it comes down to which nanny is going to fit in best with your family, take great care of your child and give you the peace of mind to walk out the door each morning, go with your gut.
Stay in touch with your agency after placement. Hiring a nanny is just the beginning of an employment relationship. No matter how well-matched you and your new nanny are, there will still be issues from time to time. Challenges are a natural part of every nanny/parent relationship. Your agency can be a valuable resource during these times. Because your placement coordinator knows both you and the nanny, she has a jump start on understanding the dynamics of your relationship. When a problem comes up, she can step in and act as a sounding board to both sides. Her role isn't to decide who's right and who's wrong. Her role is to help you both see the issue from the other's perspective and to encourage problem solving. Because she's worked with so many families and nannies, her perspective can often be just what you need to get the relationship back on track.
Finding your next nanny by using a full service placement agency can be a great choice for some families. Agencies offer several unique benefits over the self-search and can save families time and energy.
Posted in
Nannies
|
Comments Off

on Top 5 Tips for Parents Working with a Placement Agency
January 15, 2013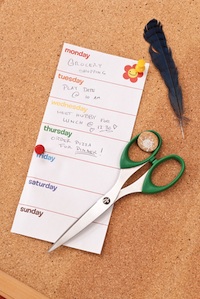 It's no secret that kids thrive when they live in a relatively structured environment with a reliable routine. It also comes as no surprise that managing to establish said routines can feel like an almost insurmountable task, as today's kids have schedules almost as packed as those of their parents. These 30 blogs offer practical, real-life advice for establishing routines in your household, as well as help for maintaining them as time goes by.
Setting a Sleep Schedule
Whether you're dealing with newborns, teenagers or your own adult body, setting a schedule that allows everyone to get enough sleep is imperative. When kids fight bedtime with every ounce of their being and there doesn't seem to be enough time in the day for you to get everything done as it is, establishing solid sleep routines can be difficult. These five blogs are dedicated to setting sleep routines for every member of your family, from the smallest to the largest.
Starting a Chore Routine
When kids are responsible for making sure that specific household tasks are completed on schedule, they're actively learning about responsibilities and deadlines in a manner that will follow them into adulthood. For you, setting a dedicated schedule for when and how to best complete your own household chores can help you free up a bit of much-needed spare time in your jam-packed day. That's where these five blogs come in handy, offering chore routine advice across the board for every member of the family.
Managing Schoolwork
Between the heavy loads of homework that many schools give to even relatively young children to the sheer number of hours that classes and extracurricular activities demand, managing a school schedule and setting a routine for the completion of school-related tasks can be one of the most important things you focus on. From navigating back-to-school confusion to making sure that everything gets done the right way and on time, these five bloggers are here to offer their advice.
Adhering to New Routines
In order for your new routine to be effective, you'll have to make sure that your family sticks to it. Adjusting to the demands and structure of a new schedule, however, can require a bit of patience and dedication. These five blogs are centered on the idea of adhering to new habits and not sacrificing your schedule out of frustration, and are valuable sources of encouragement.
Scheduled Family Meals
The benefits of sharing meals together as a family are numerous and well-publicized, and have been touted as a method of curbing self-harming tendencies, reducing the risk of teenage substance abuse, and boosting academic performance and resistance to peer pressure. Finding a way to work sit-down dinners into your family's jam-packed schedule, however, can present quite a problem. These five blogs help you figure out the best ways to work family meals into your collective schedule.
Adapting Your Family Routine to Suit Lifestyle Changes
Sticking to your routine can help kids thrive, feeling more secure and understanding more about what to expect from their daily lives. It's still important, however, for parents to understand the necessity of allowing flexibility. Rigid schedules that never allow children to experience freedom or make spontaneous choices can actually do more stifling harm than good. That's where these five bloggers weigh in, explaining the importance of flexibility in your family routine.
Nannies
|
Comments Off

on 30 Blogs that Help Parents Develop and Maintain a Family Routine
January 10, 2013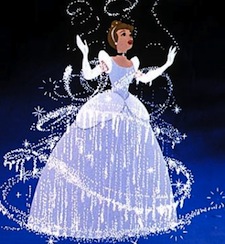 Who can resist the fantasy and wonderment of the classic fairy tales? These stories of medieval times are filled with the romance of a time long past where paupers become royalty and the world is filled with magic. No fairy tale would be complete without a witch, wizard or some mysterious character casting a spell to add the flair of mystery and excitement to the story. Wouldn't it be great if these spells really worked? What would you do with these 10 awesome magic spells taken from the best fairy tales?
Cinderella – Couldn't we all use a fairy godmother like the one Cinderella had? She could turn a pumpkin into a carriage, mice into horses, and rags into riches, and who wouldn't want that?
Sleeping Beauty – This lucky princess had anywhere from three to seven fairy godmothers, depending on the version, to give her everything she needed. Even though Sleeping Beauty had an evil spell cast upon her, one fairy godmother was able to change it so that she slept for 100 years instead of dying. Wouldn't it be awesome to be awakened from a deep sleep by the kiss of a handsome prince?
Beauty and the Beast – In this classic fairy tale a magic spell is cast on a handsome prince that turns him into a hideous beast. Although that part of Beauty and the Beast doesn't portray an ideal situation to be in, what's really great is that it was the only way for him to find true love.
Snow White – Actually, the only magic in the Snow White fairy tale is the wicked queen's mirror, but even that is pretty cool. Having a magic mirror that is always telling you how great you look definitely has its perks.
Jack and the Beanstalk – Maybe magic beans don't seem that great to you, but if you like growing things, they're fantastic! Imagine being able to just throw some seeds out a window and have them grow like crazy overnight like in Jack and the Beanstalk. That's got the makings of a perfect garden.
The Little Mermaid – In the Danish fairy tale The Little Mermaid, a sea witch gives Ariel a magic potion to give her legs, but takes away her voice. There are probably a few guys out there that would love to have access to a spell like that.
Rumpelstiltskin – Who wouldn't love having the ability to spin straw into gold like the imp named Rumpelstiltskin? With the price of gold right now and the value of the dollar plummeting, that would be a great characteristic to possess.
The Frog Prince – Everyone knows the fairy tale about the evil witch who turned a handsome prince into a frog and cast a magic spell on him that could only be broken by the kiss of a princess. It's probably a good bet that there are plenty of women who wish they could cast that spell on their ex-boyfriends.
Pinocchio – A blue fairy brings a wooden puppet to life in the classic tale of Pinocchio. As part of the spell, he can't become a real boy until he proves himself brave, truthful and unselfish. Wouldn't it be fabulous to be able to make a wish upon a star like Gepetto?
Peter Pan – Anyone can fly with just a little sprinkle of fairy dust from Tinker Bell and thinking happy thoughts in the story of Peter Pan. Having the freedom to soar through the air like a bird would be so much fun.
It sure would be great to be able to wave a magic wand to take all of our troubles away and live happily ever after like they did in the fairy tales. Unfortunately, fairy godmothers never seem to make an appearance and magic lamps with genies seem to be in short supply. However, these stories are filled with just as many evil witches and sorcerers that cause a bunch of trouble as they are good magic, and when you factor that in real life doesn't seem quite so bad.
Posted in
Nannies
|
1 Comment
January 8, 2013
For both nannies and parents, the interviewing process can be an awkward one. Even parents who work in human resources and interview job candidates for a living find that interviewing nannies for positions inside of their private homes is a much different and more personal experience. Likewise, since nannies typically stay with families for a minimum of one year and often longer, when it comes to interviewing for a new nanny position they're often out of practice and extremely nervous.
When parents and nannies begin the interview process, it's not unusual for both parties to have a hard time getting the ball rolling and asking the important questions that will allow them to determine if they would be a good nanny/employer match.
Whether you're a nanny or a parent seeking to hire a nanny, be sure that these 12 topics are discussed during your nanny interview.
1. Job duties and responsibilities. Both the parents and the nanny should have a clear understanding of what the nanny position entails. Be as specific as possible to ensure that there is no misunderstanding of expectations. Discuss the specific daily duties, tasks and responsibilities and the intensity of care the parents expect the nanny to provide. Things like children's meal preparation, grocery shopping, laundry, transportation and what type of educational, social, physical and intellectual activities will be acceptable should be discussed.
2. Availability. The parents and nanny should discuss the potential start dates and how long the trial period, if any, will last. Any potential conflicts, like upcoming planned vacations, should also be discussed.
3. Schedule. The nanny's daily and weekly schedule should be discussed. If the parents require flexibility or occasional evening and weekend coverage, that too should be discussed.
4. Experience. The nanny's childcare experience should be discussed, as well as the family's prior experience with daycare and/or household help. If the parents have a child with high or special needs, they should inquire as to the nanny's experience in those areas. 
5. Education. The nanny's education, including any specialized training and certifications, should be discussed during the interview. All nannies should have current first aid and CPR certification at a bare minimum. 
6. Motives. The parents should be able to articulate why they're interested in nanny care and the nanny should be able to articulate why she's opted to work as a nanny rather than in another childcare position.
7. Family life. The lifestyle of both the family and the nanny should be discussed to ensure compatibility. Nannies and families must be able to respect each other's lifestyle for there to be a successful match.
8. Parenting philosophy. While the nanny should always heed to the parent's parenting philosophy, the closer that the parenting styles of the nanny and parents match, the better the nanny/employer relationship will be. If a family is super laidback and a nanny is extremely regimented, there will have to be mutual respect and support of each childrearing style for the relationship to thrive.
10. Discipline style. The nanny and parents should discuss what discipline style they adhere to. From time-out to taking away privileges, there are a host of discipline practices. While a nanny should discipline the children in the way the parents ask, a nanny should never physically discipline the children.
11. Nanny cams. Most nannies don't mind if the parents wish to have a nanny cam, provided they know about it upfront. If a nanny later discovers the family has a nanny cam, however, feelings of distrust and betrayal may follow. Parents should be cautioned that if they feel the need to have a nanny cam due to concerns about their children's safety, they should address those concerns immediately.
12. Salary. Once the nanny and parents have an interest in working together, salary should be discussed. The salary offered or requested should be clearly presented in gross or net terms. Base hourly rate, overtime rate, vacation pay, sick time, holidays and other benefits, and tax responsibilities should also be discussed.
Once the parents and nanny have an expressed interest in working together, a verbal job offer is typically made. Once that is accepted, a written offer, along with a written work agreement that outlines the expectations of both parties and details the duties, responsibilities, schedule and salary package is presented and negotiated until both parties find it mutually acceptable.
Posted in
Nannies
|
Comments Off

on A Dozen Things to Talk About During a Nanny Interview
January 7, 2013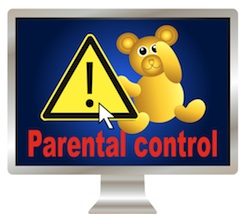 Should you allow your child to watch the news or go on Facebook?  At what point is it okay and healthy for your child to learn about current events?  Could the media your kids watch be the cause of mass violence?  When it comes to kids' exposure to the media, these questions are all ones that need to be considered. In the following 30 blog entries, the bloggers go into some depth about studies and recommendations regarding the relationship between your kids and media exposure, and explore the possible pros and cons of your kids' involvement with media.
Studies
Scientists play an active role in helping parents learn about how media affects kid's health.  If you are looking for answers of your own, review these five blog posts to see what their studies revealed.
Use
How are kids using media these days?  You might be surprised when you read a bit more about it.  These five blog entries will shed some light on media use in kids.
Recommendations
What can parents do about how much time their kids spend using media?  How much time is appropriate?  These answers and more can be found on the following five blog posts.
Pros
Here are five blog articles that have noted some benefits of kids using social media and blogging.  If you have concerns, you might want to read through the benefits that have been laid out by these bloggers.
Cons
These five blog posts provide some details about why social media may be bad for kids, and outline some of the reasons that their usage is considered risky behavior. Once you've read these you can weigh the good with the bad and make your own decisions about media use.
Violence
Social media, news stories and violent video games have all been tied to violent acts by kids.  See what is being said about these events in these five blog entries.  The more information you have the better choices about media use you can make.
Nannies
|
Comments Off

on 30 Blogs About Kids and Media
January 6, 2013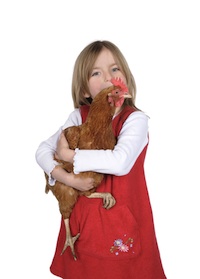 The story of the Little Red Hen has been told for ages to teach young people basic moral values. Using farm animals for the characters makes it interesting and fun for children, and stimulates their imaginations as they learn some important life lessons. Even though this folk tale has been passed down for generations, its message is timeless. We can all relate to these 10 practical lessons learned from the Little Red Hen.
Thrift – The story begins with the Little Red Hen finding some discarded grain seeds. Nobody else saw the value of these seeds, but she knew they had potential. The thrifty hen knows better than to let her fortunate find go to waste.
Initiative – Nobody had to tell the hen what to do with the grain seeds. She took the initiative to pick up the seeds and take advantage of her good fortune. People can learn a lesson from her initiative instead of waiting to be told what to do.
Plan ahead – The Little Red Hen could see the future potential of those seeds if they were planted and harvested. Instead of just focusing on the present, she could plan ahead to improve her situation.
Work hard – The hen wasn't afraid of hard work even if nobody else on the farm would help her. She knew that her labor would pay off in the end and didn't hesitate to get busy. Kids can learn how important it is to work hard if they want to succeed.
Self reliance – The Little Red Hen didn't count on anyone else to help her out even though she asked. When the other farm animals refused to help she just went ahead and did all the work on her own. This story has the practical lesson of self reliance that is important for young people to learn.
Basic skills – Apparently the other animals on the farm didn't have the basic skills required to plant, harvest and mill the grain into flour needed to make bread. Only the hen had the knowhow that she probably learned from observing the workings of the farm.
Persistence – At every stage of the project, the Little Red Hen didn't give up. Even though she didn't have any help and the work was hard, her persistence and perseverance paid off in the end.
Ignore naysayers – The other farm animals surely told the hen she was crazy to do all that hard work while they were lazing about and having fun. It's important for kids to learn to ignore the naysayers while doing the right thing.
Rewards – Of course the most practical lesson is that the initiative and hard work paid great rewards in the end. The Little Red Hen had some delicious bread to eat and share with her family while the other animals had nothing.
Fairness – And finally, the animals who didn't share in the work didn't earn any of the bread. This is probably the most important lesson of all in today's society. With all the talk of fairness, the other farm animals really did get their "fair share". The Little Red Hen had every right to keep the fruits of her labor and not share it with anyone who didn't help.
With today's entitlement society the story of the Little Red Hen should be revived and told more often. So many people have come to expect the government or someone else to provide for them. They envy the wealth of others even though they did nothing themselves to earn it. Those who have worked hard and achieved success have every right to keep what they've earned and should not feel obligated to share it with those who aren't willing to capitalize on their own abilities. People would be well advised to take a page out of this timeless tale and apply it to their own lives. These are some valuable practical lessons that everyone should learn to achieve their own success.
Posted in
Nannies
|
Comments Off

on 10 Practical Lessons Learned from the Little Red Hen
← Older posts
Newer posts →
DIY & Sign up Online
We have partnered with eNannySource to help you search for the perfect nanny in your area in addition to our other services.
Enter your zipcode to get started:
National Nannies History