← 30 Blogs that Help Parents Develop and Maintain a Family Routine | Top 5 Tips for Nannies Working with a Placement Agency →
Top 5 Tips for Parents Working with a Placement Agency
January 21, 2013

| in Nannies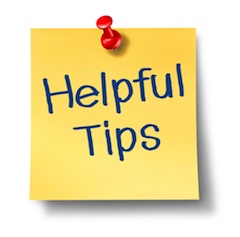 Using a full service nanny placement agency to find your next nanny can be a smart move for parents who want the convenience of pre-screened candidates and the expertise of an experienced search partner. Nanny placement agencies are skilled in recruiting, screening and presenting caregivers who meet a family's particular needs, which can save parents a lot of time and frustration. Here are 5 tips for getting the most out of working with your local nanny placement agency.
Choose your agency carefully. Not all agencies provide a quality service. Although most of them use the same type of sales language, only a select number will actually deliver everything they promise. Make sure to talk to friends and family members about their experiences with the agency you're considering. Interview a few different agencies before deciding on the one you're going to work with. You can also check with the Association of Premier Nanny Agencies or the International Nanny Association for a member agency in your area. Hiring an agency is a big commitment of both time and money, so make sure the agency you choose will be able to provide you with everything you need to be successful in your search.
Know exactly what you're looking for before you start interviewing nannies. Often, when you start your nanny search, you need childcare right away. This sense of urgency can cause you to jump right into your search without taking the time to honestly and accurately evaluate what your needs are. However, this step is important, especially if your last nanny didn't work out. It's essential to figure out what went wrong during the last hiring process or employment relationship so you don't repeat the same mistake this time. Your agency is a valuable resource in helping you decide exactly what you need. Your placement coordinator can be a sounding board as you sort through your needs and she can offer her expert opinion on what will work best for your family. In addition, she can also let you know if your nanny requirements line up with the salary and benefits you're offering.
Listen to the advice of your placement coordinator. Of course, you're paying the placement agency to find you a nanny. However you're also paying for their expertise. Your placement coordinator knows better than anyone else your local market, the going rates for the type of nanny you're looking for and the common pitfalls that happen during the hiring process. Chances are she's worked with many families just like yours and she can provide you with valuable feedback and guidance throughout your search.
Follow your instincts. While it's important to listen carefully to what your placement coordinator says, you are the one who has to work with your nanny day after day. If a recommendation from your agency representative doesn't feel right, follow your instincts. Making the right match is not a science. A nanny may look perfect for your family to the agency you're working with, but she may not click with you or your child. Or a nanny may seem to lack something your agency feels is important for your job, but the personal connection you have with the nanny may win out. Before you make any final hiring decision, you should always talk out the pros and cons with your placement coordinator. But when it comes down to which nanny is going to fit in best with your family, take great care of your child and give you the peace of mind to walk out the door each morning, go with your gut.
Stay in touch with your agency after placement. Hiring a nanny is just the beginning of an employment relationship. No matter how well-matched you and your new nanny are, there will still be issues from time to time. Challenges are a natural part of every nanny/parent relationship. Your agency can be a valuable resource during these times. Because your placement coordinator knows both you and the nanny, she has a jump start on understanding the dynamics of your relationship. When a problem comes up, she can step in and act as a sounding board to both sides. Her role isn't to decide who's right and who's wrong. Her role is to help you both see the issue from the other's perspective and to encourage problem solving. Because she's worked with so many families and nannies, her perspective can often be just what you need to get the relationship back on track.
Finding your next nanny by using a full service placement agency can be a great choice for some families. Agencies offer several unique benefits over the self-search and can save families time and energy.
← 30 Blogs that Help Parents Develop and Maintain a Family Routine | Top 5 Tips for Nannies Working with a Placement Agency →
Comments are closed.
DIY & Sign up Online
We have partnered with eNannySource to help you search for the perfect nanny in your area in addition to our other services.
Enter your zipcode to get started:
National Nannies History