← Top 5 Tips for Parents Working with a Placement Agency | 10 of the Best iPhone Apps to Keep Handy for the Kids in Your Life →
Top 5 Tips for Nannies Working with a Placement Agency
January 22, 2013

| in Nannies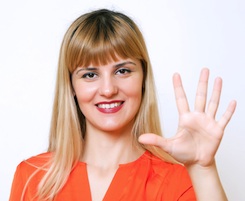 Working with a full service nanny placement agency is one of the top ways for experienced nannies to find their next nanny job. Nanny agencies specialize in recruiting, screening and matching qualified nannies with families. By registering with your local placement agency you have the opportunity to be presented to potential employers that are working solely with an agency. You also have access to the expertise and resources of the placement agency. This can be a big boost to your job search. Here are the five top things to remember when you're working with a placement agency.
Get your resume in order. Before you apply to an agency, you need to ensure that your resume is up-to-date and ready to go. Check to make sure that all your references' contact information is accurate so the agency can speak to your references without having to track down any additional information. Review all of the information and correct any spelling or grammar mistakes. Mistakes send the message that you don't care enough to invest the time and effort needed to do a great job. Make sure it's formatted in a user friendly way too. Agencies look through hundreds of resumes. The ones that jump out at them are the ones that provide the information they're looking for in a straightforward way. You also want to provide the agency with all your reference letters. This is an essential part of the documentation they'll need to screen you.
Bring you're A Game to the interview. You should take the interview with an agency as seriously as you take the interview with a prospective family. The agency is deciding if you're a nanny they want to work with, so you have to make a great first impression on them before you can make a great first impression on any of their families. When you go to meet with the agency, bring all the information you need to complete the application plus your resume, your reference letters, proof of identity, like a driver's license or passport, and anything else the agency asks for. Make sure you dress appropriately too. It's always a safe bet to wear the same type of outfit to an agency interview as you'd wear to a family interview.
Know what you're looking for. Your agency won't be able to help you find the right job unless they have a clear understanding of what you're looking for. When you talk with the agency, clearly outline what you're looking for and what your bottomline is. While it's important to be flexible, it's also important to be honest with your agency representative about what really matters to you. Make sure you talk about what your hourly rate is, what benefits you're looking for, what type of family you'd work best with, what type of work environment you'd like to have and any other employment issues on your mind. Ask your agency representative for feedback about what you're looking for. She'll be able to give you good insight into what's typical for your area.
Represent the agency well. When the agency sends you out on family interviews, always put your best foot forward. Come fully prepared and bring all the information the family may need to make an educated decision. This may include your resume, your reference letters or your nanny portfolio. Remember the nanny interview can happen in a variety of settings, so it's important to be dressed comfortably yet professionally. Also, be prepared to answer the typical interview questions and have some well thought out questions ready to ask the family. If you haven't interviewed in a while, brush up on your interviewing skills before heading out to meet with a family.
Listen to and act on feedback. Your agency will be able to give you valuable feedback on how you can improve your job search results. They can tell you what families liked and disliked about your interview with them and if any part of your stated job description is keeping you from being considered for certain jobs, and they can give you pointers on how you can tweak your resume, your interviewing skills and the way you're presenting yourself to families.
Registering and working with a local nanny placement agency is a smart move for experienced job hunters. An agency can provide you with unique insight into your local job market and give you valuable resources to help you in your job search. You'll also have access to some families you won't find through other means.
← Top 5 Tips for Parents Working with a Placement Agency | 10 of the Best iPhone Apps to Keep Handy for the Kids in Your Life →
Comments are closed.
DIY & Sign up Online
We have partnered with eNannySource to help you search for the perfect nanny in your area in addition to our other services.
Enter your zipcode to get started:
National Nannies History