← 10 Technologies That Could Have Saved Rapunzel | 10 Ways To Recognize Your Nanny During National Nanny Recognition Week →
Ways Nannies Can Save on Healthcare
July 31, 2012

| in Nannies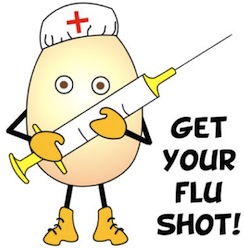 There are a significant number of nannies and other domestic workers in the United States who are lacking affordable health insurance coverage, and, as a result, healthcare costs can quickly become financially crippling. This is especially true if an illness or injury sustained outside of your employers' home prevents you from working and precludes you from workers' compensation coverage. There are, however, several ways that uninsured nannies can save money on healthcare with a bit of research and planning.
Get a Flu Shot – Vaccinating yourself against the flu and other common illnesses is especially important for nannies, as it's the most effective way to both protect charges from contracting a potentially-serious illness and to prevent becoming ill yourself. Rather than paying medical costs associated with complications due to flu or other sicknesses, you can invest a small amount in getting vaccinated at various low-cost walk-in clinics. Some drugstores even offer discounted vaccines for common illnesses, making it easier than ever for nannies to get a shot, stay healthy, and save money in the long run.
Take Advantage of Health Resources and Services Administration Programs – The U.S. Department of Health and Human Resources, through the Health Resources and Services Administration agency, helps millions of Americans access low-cost, quality healthcare dependent upon income. Health centers with sliding fee scales and Hill-Burton obligated facilities across the country make it easier for cash-strapped citizens to obtain healthcare for free or at a reduced rate; these services can be invaluable to uninsured nannies with health concerns.
Shop Around – A Lot – For Private Insurance – If your employer doesn't offer health insurance benefits or contribute to your premiums as part of your nanny work agreement, you may be forced to obtain your own private coverage. The prices can be quite steep in some cases, but patiently shopping around for the best rate can actually translate to significant savings. Take things like deductibles, annual limits, and other factors into consideration when choosing a plan; the lowest monthly premium may not always indicate the cheapest plan.
Stop Smoking – While nannies should never smoke around the children, if they do smoke, they should consider quitting. Health insurance providers offer one very strong incentive for their policyholders to stop smoking: significantly lowered premiums. Nannies that choose not to obtain private health coverage can still save money by quitting; the Centers for Disease Control estimates that smoking-related diseases and health complications cost Americans $96 billion annually. In addition, taking advantage of any smoking cessation programs in your area not only saves money on insurance premiums – smokers are more susceptible to colds, the flu, respiratory infections, bronchitis, and pneumonia, according the Cleveland Clinic Journal of Medicine. Kicking the butts, therefore, can also help you rack up serious savings on routine treatment for non-serious illnesses; it may also help you win brownie points with your employers.
Get Preventative Care – Routine screenings for serious health conditions, along with a healthy lifestyle and plenty of exercise, can help nannies save a small fortune in medical bills by helping to prevent many expensive illnesses altogether. Delegate a relatively small portion of your income to cover regular checkups. Doing so can confirm that you're in good health and help to ensure that you catch warning signs of potentially serious and expensive problems early.
Find a Discount Club – Joining a discount healthcare or prescription plan doesn't take the place of a health insurance policy, but it can dramatically offset the costs of doctor visits and prescription medications when used properly. A membership allows nannies to access these discounts by visiting participating medical professionals and healthcare providers, and by shopping at pharmacies that accept the discount card. Some plans offer discounts of up to 60%, which certainly isn't anything to sneeze at.
Speaking with your employer about contributions to your health insurance premiums may also be an effective way of slashing medical costs, and many don't realize that those contributions aren't considered taxable by the Internal Revenue Service. While there's no guarantee that your employer will be receptive to the idea, approaching the subject carefully and presenting them with information about the tax benefits of such contributions also isn't likely to be the cause of any disputes. If you find that you cannot manage your medical costs on your own, speaking to your employer about reimbursement for flu vaccinations and other preventative care that directly affects their children and the care they receive may also be an option.
← 10 Technologies That Could Have Saved Rapunzel | 10 Ways To Recognize Your Nanny During National Nanny Recognition Week →
Comments are closed.
DIY & Sign up Online
We have partnered with eNannySource to help you search for the perfect nanny in your area in addition to our other services.
Enter your zipcode to get started:
National Nannies History