← 10 Nanny Hiring Tips to Stay Legal | 10 Reasons to Look for a Physically Fit Nanny →
10 Ways to Test the Care Skills of a Nanny
December 2, 2011

| in Nannies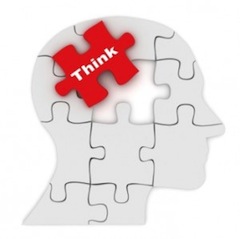 After all of the screening, background checks and interviews are done, you've decided on the right nanny for your family. Just one thing is left to figure out. How well does she do the job you've hired her for? Well, we've got some suggestions. Here are 10 ways to test the care skills of a nanny:
Try-out – As a condition of permanent employment, you can agree to a trial period where you can feel each other out. During this time you can observe your prospective nanny in action.
Contact the Agency – If you've used an agency to hire her, you can get a reliable assessment of her competency through them. Just ask them to grade her on all skills relevant to your nanny's job.
Consult Former Employers – You can probably get a good idea of her abilities by asking direct questions of the families who have hired her in the past.
Ask Her to Show You – Don't be afraid to simply ask your nanny to demonstrate her ability to do specific tasks that you require of her. She should have no reservations about showing you if she's competent, and motivated to be hired.
Ask Your Kids – If any of your kids are of an age where they can make valid assessments of their own, ask them what they think of the nanny's performance.
Observe Her on the Job – Beyond the tryout period, you can maintain a competency file for your records, which you can go over with her periodically, and discuss strengths and areas of opportunities.
Nanny Cam – For your own peace of mind, this option can help alleviate any reservations that you may have about her performance when unsupervised.
Recruit Neighbors – Ask a neighbor to keep an eye on things when you're away and keep you apprised of how your nanny is doing on the job. Ask them to drop by periodically if you think it's warranted.
Check for Certifications or Classes – Your nanny's resume may indicate any special training, certifications or courses taken which would  give an indication of her proficiency at certain tasks.
Drills – You could arrange to have emergency drills, such as fire drills or medical emergencies to test her ability to respond quickly and effectively.
← 10 Nanny Hiring Tips to Stay Legal | 10 Reasons to Look for a Physically Fit Nanny →
Comments are closed.
DIY & Sign up Online
We have partnered with eNannySource to help you search for the perfect nanny in your area in addition to our other services.
Enter your zipcode to get started:
National Nannies History