← 10 Diseases a Nanny Can Pass to a Family | 10 Ways to Test the Care Skills of a Nanny →
10 Nanny Hiring Tips to Stay Legal
November 27, 2011

| in Nannies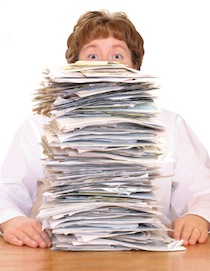 When hiring a nanny, it's important that you know what legal requirements are involved as well as your own. It will save you a great deal of stress, time, and potential penalties to do everything by the book the first time around. Here are 10 nanny hiring tips to stay legal:
Verify the age, SSN, citizenship and/or visa status as they apply, of all of your candidates. The sooner you discover any barriers to legal employment, the better off you'll be.
Never pay off the books. Always make a working agreement, and keep accurate tax records.
Perform a thorough background check, or have an agency do one for you. This is not an area where you want to skimp on cost, or cut corners to save time.
Screen your candidates by searching child predator websites, Google her name and look for red flags on the results you find.
Another legality issue is to be certain that whatever your background checks bring back are pertinent to the candidate and do not refer to someone else.
Check the sex offender lists in all locations where your candidate has lived and/or worked in the past.
Keep accurate records of hours worked and any overtime worked, and pay accordingly. Labor laws limit the number of hours that can be worked per week, and require overtime to be paid at 1 ½ times the hourly rate, past 40 hours.
Make sure you get an up-to-date driving record from each state in which the candidate has lived and/or worked.
Withhold all appropriate taxes and deductions from your nanny's paychecks. File all necessary forms. It's strongly advisable to make use of a nanny payroll and tax service for this task.
If your nanny is going to be using a family vehicle for transporting the children or running errands, be sure that your auto insurance provides coverage for her as a driver.
← 10 Diseases a Nanny Can Pass to a Family | 10 Ways to Test the Care Skills of a Nanny →
Comments are closed.
DIY & Sign up Online
We have partnered with eNannySource to help you search for the perfect nanny in your area in addition to our other services.
Enter your zipcode to get started:
National Nannies History