← 10 Recommended Nanny Payroll Services for Families | 10 Advantages to Getting a Nanny from an Agency →
10 Safe Ways to Interview a Nanny
January 3, 2012

| in Nannies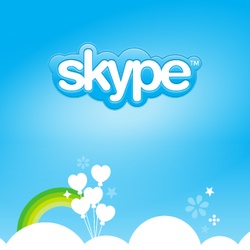 Once you've managed to screen your nanny candidates and have completed all of the background checks and verified all of their references, it's time to arrange the interview process. You'd like the interview to be comfortable and candid. Preferably it will be at a time and location that is convenient for both parties. So what are some good suggestions? The following are 10 safe ways to interview a nanny:
Phone – If you'd like to be able to keep a script in front of you, dress comfortably, without having to meet in person just yet, the phone interview is a great option.
Skype – Similarly, you can arrange to conference online via this method with the option to video-conference. It's one step closer to a face-to-face interview, but still comfortable.
In Person, in Public – You may also opt to meet at a mutually agreeable neutral location with a relaxed atmosphere. This can facilitate getting acquainted in a low-pressure setting.
At Your Job – Another possibility is to set aside a block of time – a lunch or coffee break – in order to meet your candidate at your place of employment in a conference room or break area.
At Nanny Agency – If you are hiring through an agency, you may be able to meet you prospective nanny on their premises.
At Your Home, with 3rd Party – If you'd like to make sure that you both are comfortable meeting at your home, you can suggest a 3rd party be present. You can each have someone else at the home. This may even be a good time for her to meet the kids.
At Her Home – Alternately, you can make the same arrangements, meeting at her home instead and with others present.
In a Park or Playground where your children typically play. This will not only provide a relaxed atmosphere, but give her a glimpse of her work environment outside the home.
At Her Job – If your nanny candidate is presently working and can arrange for it, you may choose to get together at her place of employment on a break. This might provide you with an added dimension of your candidate too.
 One on One – With any luck, you've each worked your way through the screening process to the point where your family and your nanny are ready to meet in person and talk about her new job,and your new family member.
← 10 Recommended Nanny Payroll Services for Families | 10 Advantages to Getting a Nanny from an Agency →
One Response to 10 Safe Ways to Interview a Nanny
DIY & Sign up Online
We have partnered with eNannySource to help you search for the perfect nanny in your area in addition to our other services.
Enter your zipcode to get started:
National Nannies History