← 10 Safe Ways to Interview a Nanny | 10 Reasons All Nanny Background Checks Aren't Equal →
10 Advantages to Getting a Nanny from an Agency
January 9, 2012

| in Nannies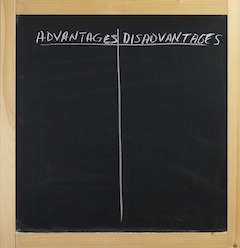 If you're planning to hire a nanny and are undecided as to how to go about finding one, you may want to consider the advantages of having some professional help. Here are 10 advantages to getting a nanny through an agency:
An agency will save you considerable time and effort in the hiring process, by doing much of the legwork and preparation for you.
You will benefit from an agency's experience in finding and screening qualified candidates, and avoid some common mistakes families often make when they do it themselves.
Pre-screening the candidates for you means that those whom you meet will already be qualified, and will have been determined to be a good match for your needs. It's less hit-and-miss, and more focused.
Agencies tend to attract more qualified candidates to begin with, so that your choices will be among the best available nannies in your area.
Most agencies will also offer a one-year replacement service in the event that your nanny doesn't work out for any reason. Also, agencies hire nannies that have made a one-year commitment, and aren't apt to work a short while, then leave.
Candidates working through an agency will have previous experience in most cases, and verifiable references and work history.
Agencies will also offer the family expert tax advice, which will not only make payroll easier, but also assist in negotiating a salary.
An agency will provide support for the nanny after you've hired her as well. This will make her transition a smoother, less stressful one.
Using an agency helps to smooth out the hiring process  by doing such things as background checks,  helping to negotiate salary, and with determining compensation.
All you'll need to do is interview pre-screened candidates to decide which one is best suited to your family and needs, without worrying about whether they are qualified or if their references or work history are inaccurate.
← 10 Safe Ways to Interview a Nanny | 10 Reasons All Nanny Background Checks Aren't Equal →
Comments are closed.
DIY & Sign up Online
We have partnered with eNannySource to help you search for the perfect nanny in your area in addition to our other services.
Enter your zipcode to get started:
National Nannies History