← 10 Reasons Kids Seem to Learn the Words to Songs So Fast | 10 Tips for Parents Hiring a Nanny Online →
How to Hire a Nanny without Using an Agency
November 6, 2012

| in Nannies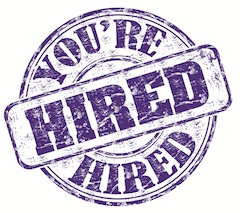 While nanny agencies are a popular way of securing private, in-home childcare, there are parents who would prefer to find a nanny on their own, without the services of such placement agencies. Fortunately for those families, there are a wide variety of ways to find a nanny without the assistance of an agency. From the best ways to find a nanny without agency assistance to the ins and outs of running the hiring show yourself, here are a few tips to help you along the way.
Take Advantage of Nanny Websites – Nanny agencies typically charge families a fee in exchange for placement services because the agency does the job of sifting through their pool of available childcare providers and sending over the contact information of those they feel would be the best match for the household. Nanny job sites, however, operate on a different model, generally offering prospective nanny employers access to a master list for a nominal fee. While a job site designed specifically for nannies and their employers won't cull candidates that aren't likely to make the grade, they do charge far less. Some of these services are even free, existing solely on advertising revenue.
Peruse Online Classified Ad Sites – While online local classified ad sites like Craigslist have been on the receiving end of a bit of bad press from time to time, they're still one of the more popular ways to find a nanny without using a placement service. These sites allow users to post and respond to classified ads for free, and are broken down into cities or regions to ensure that most respondents live locally.
Don't Forget About Print – Taking out an ad in a local newspaper or free press publication might not be completely free, but it does tend to be fairly cheap and can still net results, despite the prevailing idea that print is a dying medium. The trick is to choose a publication with a fairly wide readership in order to reach the highest audience.
Don't Underestimate the Power of Word of Mouth – Ask around and you may be surprised at what you find. Friends-of-friends that are experienced and capable career nannies or the college student studying child development who lives on the next block could turn out to be a perfect fit for your family, and one that you never would have found through an agency. Social media is a great way to spread the word you're looking for a nanny.
Never Skip the Background Check – One thing that most nanny agencies do handle is the criminal background screening and driving record check that helps to ensure that you don't inadvertently hire a nanny with a documented questionable past, a criminal record or a suspended license due to unsafe driving or poor decisions. Because nanny job websites and online or print classified ads offer absolutely no screening of the candidates that reply, it's of the utmost importance that you never choose to forgo a background check.
Be a Stickler for References – There's nothing stopping a respondent to any advertisement from creating an entirely fictitious job history, so it's imperative that you make every effort to comb through references submitted to you by promising candidates. Ensuring that an applicant is who she says she is, and that she actually possesses the level of education and childcare experience that she claims she does is solely your responsibility when you choose not to use a full-service nanny agency.
Insist On Certifications – CPR and first aid certifications are required by all applicants in the hiring pool of reputable nanny agencies, but are not required by law for private childcare providers. There's no standard licensing or certification process for nannies, so it's up to you to ensure that a nanny applicant has up-to-date CPR certification and first aid training. This ensures that she is capable of handling any emergency situations that may arise.
While a nanny placement agency does take a lot of the hassle and guesswork out of hiring a nanny, it can also diminish the scope of your hiring power and be quite expensive. Rather than being restricted to a relatively small list sent over from an agency, you can cast your net wide and have a hands-on hiring experience. Provided that you take the proper common-sense precautions, are willing to invest the time and energy into screening nannies, and are vigilant about checking a candidate's background and references, hiring a qualified nanny without the services of an agency is possible.
← 10 Reasons Kids Seem to Learn the Words to Songs So Fast | 10 Tips for Parents Hiring a Nanny Online →
Comments are closed.
DIY & Sign up Online
We have partnered with eNannySource to help you search for the perfect nanny in your area in addition to our other services.
Enter your zipcode to get started:
National Nannies History