← 10 Disadvantages of a Nanny Placement Agency | 10 Ways to Figure Out How Much You Can Pay a Nanny →
10 Reasons to Administer a Drug Test to a Nanny
November 15, 2011

| in Nannies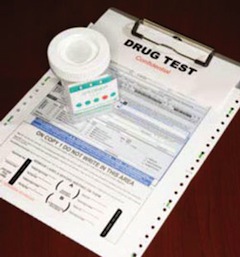 A condition of employment for most jobs is a drug screening, so you needn't feel apprehensive about requiring one for your child's caregiver. You want to know that the nanny you hire is clean, reliable and responsible. There are 10 reasons, in fact, to administer a drug test to a nanny:
Safety – A person under the influence of a substance is a safety hazard, to themselves as well as those around them – in this case, your children.
Reliability – Do you want to count on someone to care for your children who has a dependency issue or an addiction?
Trustworthiness – Your nanny will in all likelihood have access to your family's finances to some degree. Drugs not only impair judgment, but can prompt an addict to steal in order to buy more drugs.
Liability – Hiring a nanny who is a drug user can leave you open to liability if she is involved in an accident.
Legality – Making a negative drug test result a condition of employment gives you the legal right to refuse to hire her if she fails the drug test. It also gives you legal grounds to fire her if she tests positive in subsequent tests after being hired.  As an employer, you are obliged to provide her a written statement to the effect that passing the drug test is a condition of employment, after she has been offered the job.
Insurance – Your auto insurance and the health insurance you provide your nanny are at risk if it is determined that she is drug-impaired while under your employment.
Health – Depending on the drug being used, your nanny can pose a health risk to family members. She can also be at risk for any number of health issues herself resulting from drug use.
Disease – Some drug use leaves the user open to transmission of disease-causing germs and bacteria through needle sharing, etc. This places your entire family at risk of contracting disease.
Peace of Mind – If you are working through an agency, chances are that a drug test is part of their screening process, in which case your candidate will have no qualms about taking one. And you can derive some peace of mind knowing that your nanny is clean.
A Good Test in More Ways Than One – A nanny who is willing for her employment to be conditional pending a drug test result shows strong motivation and a clear conscience. These are attributes you can value as a parent, in your new nanny.
← 10 Disadvantages of a Nanny Placement Agency | 10 Ways to Figure Out How Much You Can Pay a Nanny →
Comments are closed.
DIY & Sign up Online
We have partnered with eNannySource to help you search for the perfect nanny in your area in addition to our other services.
Enter your zipcode to get started:
National Nannies History