← 10 Early Signs Your Child May Have a Learning Disorder | 10 Ways to Prepare for Your Child's First Haircut →
10 Educational TV Channels Kids Love
April 15, 2012

| in Nannies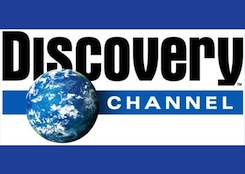 Parents can form a lot of concern about their kids watching too much television, and justifiably so when you see some of the shows that have made it on TV, but not all television shows are created equal. There are some good educational channels available for them to watch instead of the usual mindless cartoons. The visual medium of TV helps children to learn, and if done in an entertaining way, they can even enjoy it. For a lot of kids it's much more fun to watch a historical movie than to read a history book. And thanks to cable and satellite networks there are now several great channels to choose from when clicking through looking for an entertaining show. Here are 10 educational channels on TV that kids love to watch.
Discovery – One of the first channels to make education fun for kids, the Discovery Channel is a fantastic resource for educational and entertaining TV. Shows like Mythbusters, How its Made, Planet Earth and Dinosaur Revolution are good examples of how TV can make learning fun for children.
Animal Planet – An offshoot of the Discovery Channel, Animal Planet is an informative channel geared toward covering everything about animals. Kids who love to watch shows about critters are going to naturally gravitate to this channel.
Science Channel – For kids who love science or need some help getting interested, the Science channel is great place to start. Just about every show is appropriate for school age children and can inspire them to get hooked on science.
History Channel – Have kids that think history is boring? If you need help getting your kids to show more interest in history, the History channel is where you should turn. Most of the programming can make learning history interesting and cool plus kids can also learn about things like logging, science and geography.
Nickelodeon – Kids love the shows on Nickelodeon for purely entertainment purposes, but parents know they're educational too. Children are having so much fun they don't even realize they are learning stuff at the same time.
Nick Jr. – Geared toward preschoolers, Nick Jr. has even more educational value packaged in a way kids love. Shows like Moose and Zee, Wow Wow Wubbzy, Oobi and Little Bear all are all specially geared toward early learning.
The Learning Channel – How clever for them to use the acronym TLC so kids may not realize they're watching educational TV. The Learning Channel brought us great shows like Junkyard Wars where teams made cool stuff from junk, and more recently Little People, Big World where children can really identify with the vertically challenged adults.
Disney Channel – The main purpose of the Disney Channel is to entertain while educating. Kids love the shows, movies and mini series while learning life's valuable lessons.
PBS – Home of Sesame Street, The Electric Company, Mr. Roger's Neighborhood and Barney & Friends, PBS was the original educational television channel for kids. Generations of children have loved watching their programming that pioneered this genre.
Sprout – PBS has launched its own channel just for kids called Sprout. Marketed at preschoolers and their families, kids can get the interesting education they love all day long until the Goodnight Show comes on and it's time for bed.
With so much garbage on television, it's good for parents to know that there are a multitude of educational channels for kids of all ages. Programming on some educational channels is geared more for adults, so parental discretion would be advised, and there are definitely some shows that are not appropriate for young children. With proper supervision, however, there are plenty of good educational TV shows for kids to love.
← 10 Early Signs Your Child May Have a Learning Disorder | 10 Ways to Prepare for Your Child's First Haircut →
One Response to 10 Educational TV Channels Kids Love
DIY & Sign up Online
We have partnered with eNannySource to help you search for the perfect nanny in your area in addition to our other services.
Enter your zipcode to get started:
National Nannies History