← 10 Most Often Misdiagnosed Kids Ailments by Parents | 10 Early Signs Your Child May Have a Learning Disorder →
10 Common Reasons a Family Profile Might Get No Responses
April 3, 2012

| in Nannies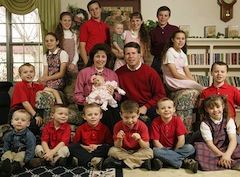 If you've posted a profile online at a nanny website and aren't getting a lot of responses it could be due to any of a number of reasons. Gaining the attention and interest of qualified potential candidates takes some know-how and creativity, but there also may be some factors that just don't suit otherwise motivated applicants. Here are ten common reasons why a family profile might get no responses:
Too Many Kids – There isn't much you can do about this one. If you need a nanny to care for more than 3 children expect a longer search and higher salary expectations. There just are not a high number of nannies that will respond to profiles of very large families.
Not Enough Pay – Whether it's because of the number of children needing care, special requirements, or just the market, the salary listed may not be in keeping with expectations. You may want to either reassess your salary offer or save that for the interview.
Location – Some areas are more attractive for job seekers or have a higher number of qualified candidates available than other areas. If you have difficulty finding an adequate number of candidates consider broadening your search or offering more incentives.
Poorly Written – A good profile should be concise, explain the job clearly, and generate as wide an interest as possible. If it's difficult to read or the job isn't well-defined this could be a turn-off. Candidates need clear and sufficient info about the job before responding to it.
Too Much Yin, Not Enough Yang – The yin and yang of job profiles is a proper balance between your expectations and the candidate's expectations. A long list of demands with little mention of benefits or compensation won't get a lot of responses.
Unorthodox Job Description – If your nanny is going to have to cook, clean, entertain guests and do oil changes, you are going to be limiting the number of applicants. Any requirements above and beyond the traditional role of nanny are going to further complicate your search.
Low Traffic Site – Not all nanny websites are created equally. The site where your profile is posted should be highly ranked, reputable, and attract quality candidates. That leads to the next potential snag …
Disreputable Site – Do some research before placing your ads for a nanny. Investigate the site's reputation and policies to determine how qualified the candidates will be whom you're likely to find searching for work there.
Contact Information – Proof-read your profile to make sure it contains current and accurate contact info including phone numbers and email addresses. If you are only available to take calls at certain hours, state them clearly.
Spam Filter – If you have listed an email address for applicants to send their responses, make sure that your email server hasn't been inadvertently sending them to a spam folder.
There are many reasons you may not get a response right away, but be patient. Finding the perfect nanny might take a while, but it will be time well spent in the long run. Take your time, look around, and make sure your expectations are clear. 
← 10 Most Often Misdiagnosed Kids Ailments by Parents | 10 Early Signs Your Child May Have a Learning Disorder →
Comments are closed.
DIY & Sign up Online
We have partnered with eNannySource to help you search for the perfect nanny in your area in addition to our other services.
Enter your zipcode to get started:
National Nannies History