← 10 Lost Arts Parents and Caregivers Can Teach Their Charges | Medication Administration Guidelines for Nannies →
What Nannies Need to Know About Workers' Compensation
July 19, 2012

| in Nannies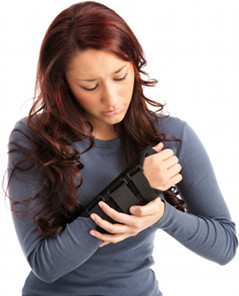 Workers' compensation insurance provides injured workers with wage replacement benefits and covers medical costs incurred as a result of injuries sustained in the workplace. The laws governing workers' compensation vary widely from state to state, creating a confusing situation for many nannies and their employers. Often, domestic workers and the families that employ them are unaware of the financial risk that failure to carry such insurance carries; in the event of an injury, either or both party can sustain significant financial damage when injuries occur during the course of work-related activity. Additionally, employers that fail to provide workers' compensation coverage in states that require such insurance are likely to find themselves in a financially risky situation in the event of even a relatively minor injury.
State-to-State Variation
Employers of domestic workers in Colorado, Illinois, Kentucky, Michigan, New Jersey, New York, Utah and Washington are only required to obtain workers' compensation insurance if their nanny is a full-time employee. Part-time and full-time employees in Alaska, California, Connecticut, Delaware, District of Columbia, Hawaii, Iowa, Kansas, Maryland, Massachusetts, Minnesota, New Hampshire, Ohio, Oklahoma and South Dakota are required by state law to be covered under an employer-provided workers' compensation policy. Other states don't require employers of a single domestic worker to carry insurance, though the laws governing liability vary among them. These complex laws are made even more difficult to decipher by variations in wording and particular requirements.
Homeowners' Insurance Will Not Cover Domestic Workers
Many nannies and their employers make the mistake of believing that a homeowners' insurance policy will cover any claims of injury, regardless of fault, to a non-family member on the property. This is, however, almost never the case. Guests and visitors injured in your employers' home can file injury claims for medical bills and other related expenses, but these benefits are not designed to cover domestic employees.
Nanny Taxes and Workers' Compensation
The Internal Revenue Service estimates that up to 70% of domestic workers in the United States are not compliant with tax regulations. Failure to comply with these laws, in addition to creating the potential for significant penalties for both parties, also typically precludes employers from obtaining the required workers' compensation insurance. Non-compliant nannies that are injured in the course of their duties are not eligible for any workers' compensation benefits; in the event of a severe injury that requires hospitalization or prevents a return to work, the loss of wages and medical bills can be financially devastating.
Nannies without personal insurance coverage that work "off the books" or in a state that does not require their employer to carry a workers' compensation policy are likely to be responsible for any expenses incurred as a result of a workplace injury. Though non-compliant families are excluded from obtaining workers' compensation coverage, paying employment taxes does not automatically include workers' compensation benefits. Your employer will still have to obtain a separate workers' comp policy, though it's often available through their homeowners' or renters' insurance policy as a rider.
Workers' Compensation Benefits and Litigation
Nannies that are injured on the job who have accepted a workers' compensation settlement are prevented under the insurance laws of most states from suing their employers for pain and suffering; before accepting a settlement, nannies are encouraged to seek legal counsel. If you've been injured on the job and your employers don't carry workers compensation coverage, you may be able to file a civil suit to reclaim lost wages and reimburse medical fees. Some states also allow workers to sue their employers outside of the workers' compensation insurance system for injuries sustained as a result of intentional or egregious conduct, such as physical violence or refusal to correct unsafe working conditions.
Though a civil suit provides the opportunity for an uninsured, injured worker to receive a higher pay-out than a workers' compensation settlement typically provides, the burden of proof regarding working conditions, willful negligence, and other contributing factors rests with the plaintiff. Workers' compensation benefits are usually paid regardless of fault.
Working with children is unpredictable and exciting, which is part of the appeal for many nannies. This very unpredictability, however, can expose a childcare provider to potentially-serious injuries that affect her career, whether on a short-term or permanent basis. Before accepting a post, you should always discuss any concerns you have regarding workplace injury compensation and insurance. For added security and peace of mind, these provisions can and should be included in your written nanny agreement.
← 10 Lost Arts Parents and Caregivers Can Teach Their Charges | Medication Administration Guidelines for Nannies →
Comments are closed.
DIY & Sign up Online
We have partnered with eNannySource to help you search for the perfect nanny in your area in addition to our other services.
Enter your zipcode to get started:
National Nannies History