← 10 Reasons Why You Should Consider a Flash Mob Marriage Proposal | What Nannies Need to Know about Kosher Kitchens →
16 Blogs that Will Make You Laugh with Funny April Fools' Day Pranks
February 27, 2013

| in Nannies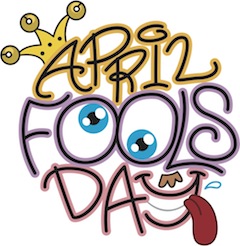 April 1st, also known as April Fools' Day, is a day set aside for playing silly pranks on your friends and family.  Make your friends and family laugh this year by playing a few funny pranks on them. You'll find a wide array of pranks in these 16 blog entries, from pranks that parents play on kids to some that kids can play on their parents, some that are truly elaborate pranks and some entertaining food pranks that will get everyone laughing. It will be so much fun, your family will wish that April fool's day was every day.
Food Pranks
How much fun would it be to wake up to blue milk in the morning instead of white?  Can you imagine diving into dessert, only to find out its dinner?  Think of all the fun you can have with these pranks on April Fools' Day.  These four blog posts will show you the way to get them laughing.
Parent Pranks
What could be more fun than pranking your kids?  Sneak in and toilet paper your kid's room while they are asleep and watch their face when they wake up the next morning.  How funny would it be if you froze your kid's cereal in the bowl and served it to them?  Parents have a lot of ways they can trick their kids.  Check out these four blogs for more hilarious ideas.
Kid Pranks
Share these pranks with your kids so they can prank their friends or maybe their dad.  These pranks are harmless and will make everyone laugh, and who can't use a little more laughter in their life?  To find out more about these kid-friendly pranks, take a look at these four blog articles.
Elaborate Pranks
As usual, there are always those people that will take things over the top to get a laugh.  Put a "For Sale" sign in your yard complete with flyer box so when your neighbors come by and take a flyer they will find a big, "April Fools' Day" note instead.  Check out these four blog entries for more elaborate pranks, in case you're one of those people that love a big laugh.
← 10 Reasons Why You Should Consider a Flash Mob Marriage Proposal | What Nannies Need to Know about Kosher Kitchens →
Comments are closed.
DIY & Sign up Online
We have partnered with eNannySource to help you search for the perfect nanny in your area in addition to our other services.
Enter your zipcode to get started:
National Nannies History