← 10 Great Toys for Sight Challenged Kids | 10 Lost Arts Parents and Caregivers Can Teach Their Charges →
10 Ways Working Moms Can Volunteer at School
June 28, 2012

| in Nannies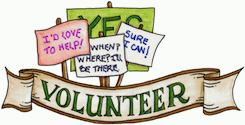 When children are young there is a lot of parent participation that's encouraged through classroom parties and events because kids are still learning how to be away from home. Most kids want their moms to be able to volunteer at the school for these events so that they can still see their mom in the hallway or at the class party. However it's not always feasible for working moms to volunteer onsite regularly.  Fear not, there are ways that you can volunteer, even if you work full-time.
Check out these 10 ways that working moms can volunteer at school:
Coordinate class parties through e-mail.  Technology makes it much easier to plan events these days.  The teacher may send home flyers asking for snacks and craft supply donations.  Consider volunteering to coordinate these donations; this is an easy task to accomplish over e-mail or phone, and allows you to still participate in some way with the party. 
Cut out or prepare things at home.  Many times the teacher will have a need for different shapes to be cut out or packets to be put together for a party or upcoming project.  These types of activities can be sent home with your child and you can do them in the evening when you have time so that you can still be involved.
Send money to help with a project.  With the cut-backs that the government is making, oftentimes the teachers don't have enough funds to do creative projects with the kids.  By sending in money for a special project you can help the teacher explain a concept in a new and fun way.
Make calls at night.  Many activities happen at the school and there may be times when there's a need to call parents and remind them of an event.  For example, if the choir is going on a field trip on Friday and the kids need to remember to wear their choir shirts and to bring their permission slips, then working parents can make these kinds of calls from their cell phone while they are waiting at soccer practice or during the evening when they are home.
Provide extra school supplies.  Throughout the year, the classroom supplies may start to dwindle.  Contact the teacher in January and ask her what items she is running low on and send in additional classroom supplies. 
Ask your nanny to stand in for you.  If you have a nanny you could have her volunteer at the school in your place.  She may also be able to attend class parties or other daytime events when you are unable to attend.  Your child will be happy because they have someone there that's cheering or clapping just for them.
Join the PTA or PTO at your child's school.  You may not have time to join the board of the PTA, but by supporting the PTA, your money goes towards a lot of projects that will benefit every child in the school.  Funding these programs for the students allows the school to concentrate their funds on other things, like teacher salaries.
Chaperone a field trip.  A field trip is a one time commitment that you may be able to take off work for, if you plan far enough in advance.  If your child is going to the museum or aquarium with his class and you can take a personal day, you will be able to share that experience with him.  Unlike being a room mom or lunch mom, this is a one-time deal and something you can commit to and plan for ahead of time.
Help with set up for an evening event.  Many times music or sporting events are held during the evenings. Offer to help with set up or clean-up for one of these events after you get off work.
Volunteer to work at the concession stand.  Sometimes events like the school carnival will be held on a weekend. Volunteer at a booth or concession stand if you can.  The shift is usually only an hour or so and when it is over, you can enjoy the event with your child.
The next time your child asks why you can't come to the class party, explain to him that you have to go to work, but that you are still trying to be involved regardless. Remind them of the phone calls you made or the 30 hearts that you cut out for their class project.  Your child will appreciate that you are making the effort to be involved.
← 10 Great Toys for Sight Challenged Kids | 10 Lost Arts Parents and Caregivers Can Teach Their Charges →
2 Responses to 10 Ways Working Moms Can Volunteer at School
DIY & Sign up Online
We have partnered with eNannySource to help you search for the perfect nanny in your area in addition to our other services.
Enter your zipcode to get started:
National Nannies History