← When Children Get Hurt in Their Nanny's Care | 30 of the Best Blogs About Saving for College →
10 Reasons Why Sesame Street Has Been On For So Long
September 9, 2012

| in Nannies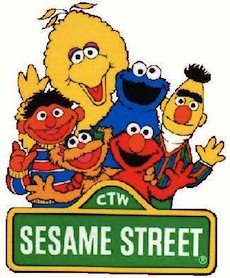 Few children's shows are as beloved and well-known as the venerable Sesame Street, which made its television debut in 1969. The staggering length of the show's run can be attributed to many factors, but there are a few that especially stand out. Aired in more than 120 countries and the recipient of a record-breaking 118 Emmy Awards, Sesame Street is a cultural phenomenon that's lasted for more than four decades, and is showing no signs of losing steam; here are ten of the explanations for its incredible longevity.
Lovable Characters – While there are a vast array of characters populating the children's television landscape these days, few have the ability to seize the affection and adoration of little ones like those created by the Sesame Street Workshop. Case in point: the infamous Tickle Me Elmo doll that launched a thousand scuffles during the 1996 holiday shopping season sold for several times the retail prices when shortages forced parents to shell out big bucks for their kids' favorite Muppet in doll form.
The Love of Children and the Support of Parents – Sesame Street grabs kids' attention and doesn't let go; fortunately, it uses those powers to help kids learn valuable lessons. Because of the educational tone and content, parents support the show and even encourage little ones to watch.
Marketing and Merchandising – If it's manufactured for children's use, there's a very good chance that some variety of the product with a Sesame Street character's likeness emblazoned upon it is available somewhere. The tireless marketing and merchandising of Sesame Street, from toys and clothes to books, games, and toothpaste, help to raise visibility and have created an entire subculture in support of the show itself.
The Artistry of Jim Henson – The creator of Sesame Street's Muppets was also responsible for The Muppet Show, Fraggle Rock, and the cult kids' hit feature-length film, Labyrinth. The vision and incredible talent of Mr. Henson allowed him to create those iconic characters that still help little ones learn their letters and numbers, and even answer big ethical questions that are happening today.
Bridging the Generation Gap – Because of its incredible run, parents are able to watch Sesame Street with their children and remember their own experiences watching the show as a child. A shared love of Big Bird or memories of Bert and Ernie serve as talking points while allowing parents to spend time with their children without a desperate sense of boredom and irritation.
Seamless Combination of Morality, Education, and Fun – Many shows have attempted to strike the balance between being fun and informative over the years since Sesame Street's release, but none have been able to do so with quite such panache. Kids enjoy learning their alphabet through catchy musical numbers, and thrive on learning their numbers from a zany vampire; along the way, they may also pick up an ethical lesson or two.
Refusal to Become Outmoded – The Sesame Street staff has done a commendable job of staying relevant throughout changes in the cultural landscape, never becoming an obsolete cultural dinosaur. By navigating these changes so well the show has been able to survive more than four decades of leaps in advancement.
A Courageous Approach to Tackling Tough Issues – From the first-ever HIV-positive Muppet, Kami, to the devastation of September 11, Sesame Street writers and production staff have never shied away from controversial and difficult topics, opting instead to help kids understand them.
Celebrity Cameos and Their "Cool Factor" Impact – The number of big-name celebrities that have had cameo Sesame Street appearances over the life of the show is astonishing, and today's current crop of celebs are also accepting the mantle for themselves. From pop stars to "serious actors," Sesame Street has been a veritable Walk of Fame for kids.
Genuine Multiculturalism – Aside from the fact that the Muppets themselves display an impressive level of cultural and racial diversity, Children's Television Workshop, and later Sesame Workshop, have shown a dedication to depicting a diverse group of humans as well.
While it is a cultural institution and one of the world's most beloved television shows, not to mention one of the few shows that has targeted any and all demographics, Sesame Street currently holds the 15th slot on the list of "most popular children's shows," taking a beating from cartoon sponges and bilingual preschoolers. However, the childhood institution that is Sesame Street is showing no signs of cancellation; Big Bird and his cohorts will continue to delight and educate future generations for the foreseeable future.
← When Children Get Hurt in Their Nanny's Care | 30 of the Best Blogs About Saving for College →
Comments are closed.
DIY & Sign up Online
We have partnered with eNannySource to help you search for the perfect nanny in your area in addition to our other services.
Enter your zipcode to get started:
National Nannies History